Final Project Documentation
Members :
Muhammad Andi – 2101718476
Jose Vallenchee – 2101718482
Arden Djaja –  2101704376
How to Play Invasion
Invasion is a game about you, a virus that tries to invade a body, eating the red blood cells while
dodging the white blood cells out. You start with 3 health and the goal is to reach the
brain.
Controls:
– Menu and Options
o Shift = Pick the current Selection
o Up ArrowButton = Move the Selection to the next pick
o Down ArrowButton = Move the Selection to the previous pick
– In Game
o Up ArrowButton = Jump
o Left ArrowButton = Move to the right
o Right ArrowButton = Move to the left
o M – Back to main menu
How to win:
– Reach the Brain to win the Game
– Collect Red Blood Cells to gain points (1 point per blood cell)
– Don't touch the White Blood Cells to prevent health reduction
– Health reaching 0 means game over
Screenshots
Main Menu :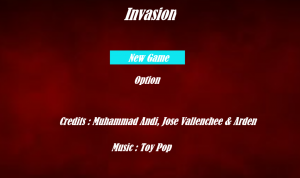 Options :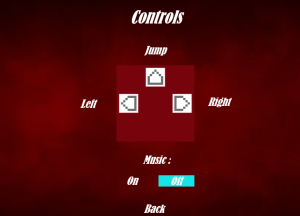 Story :
Main Game :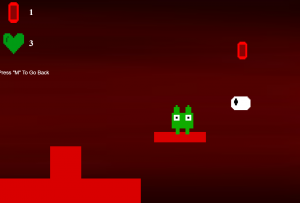 When health reaches 0 (bug fixed) :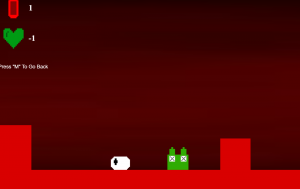 Successfully reaching the brain :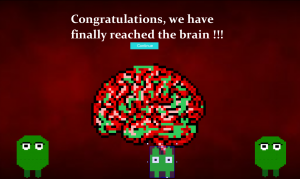 Game Over ( when winning / losing ) :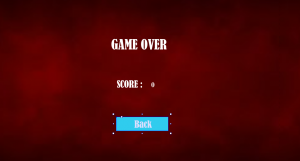 Credits
Muhammad Andi Yusuf :
Animations
Gameplay
Game Physics
Main Games
AI
Jose Vallenchee :
Gameplay (idea)
Insertion of music
Story
Main Menu
Win
Options
Extends Maze Games
Buttons
Arden Djaja :
Connecting layouts
Scoring
Maze
Game Over
Musics By : Toy Pop, Applehill Studios & Mario Bros.
Images By : Most of the images and animations are created by Andi by using Piskel ( https://www.piskelapp.com/download ), except for the brain image which is from pixelart from Google.